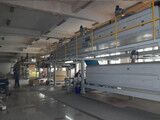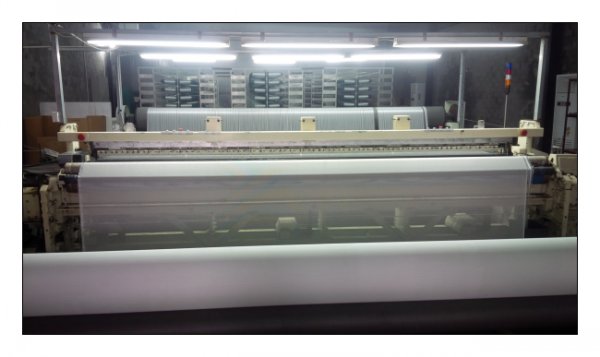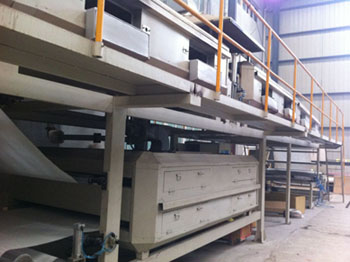 JiangsuZobon Conveyor Belt Co.,Limited is a specialized developer and manufacturer ofPTFE and Silicone Coated Fabrics in China.Our product line includes ptfe coatedfabrics,PTFE Adhesive Tape,silicone rubber coated fabrics,ptfe coated meshfabrics,PTFE Conveyor Belts.They are widely used in many industrialsectors:food processing,chemical,mechanics,automobiles,electricals,packaging,textiles,composites,etc.
We possess dozensof advanced vertical and horizontal coating and drying equipment as well as dipping production lineswhich are imported from Taiwan.We also design andbuild our own equipment to match the needs of our processes,we are thusable to master the transformation processes effectively and precisely and are up to thesatisfaction of the customers.We source raw materials from brand name suppliers, such as PTFEfrom Daikin inKorea,thesilicone adhesive from Dow Corning in theUSand K.K inKorea.Our five QC technicians, all with at least five years' experience, conduct hightemperature and aging tests to ensure reliable performance of each item.
Likemost Chinese products,competitive prices are one of the main reasons why our clients chooseus. Our prices is only half that of our competitors fromKorea,Turkey,Brazilor only 1/3 to 1/6 that of themanufacturers fromEurope. Weunderstand the need for immediate delivery in critical industrial maintenanceapplications,We maintains a large inventory of fabric, tape,belt for quickdelivery.
We have a 5,200m2 factory,where our 120 workers at six automated production lines produce 20,000 squaremeters monthly for each item. For a less than 1,000 square meter order, we candeliver it in one week. We are seeking exclusive distributor oragency,wholesaler for oversea markets. To take advantage of our cost-effectivesolutions, contact us today.